Re-viewing Review: Daughters of Fortune
Note: This month I revisit a series I first featured a few years ago. I've reread the series, and it holds up over time, I'm happy to say. I'm struck again by Warren's masterful descriptions and epic story lines.  Enjoy! – Alison
Once a month I review a book – usually fiction, sometimes non-fiction. Grab your favorite hot beverage (mine's a mocha), and let's talk books!
Do you create your own destiny through your choices, or is there no escape from what your life is meant to be? Can mistakes be redeemed?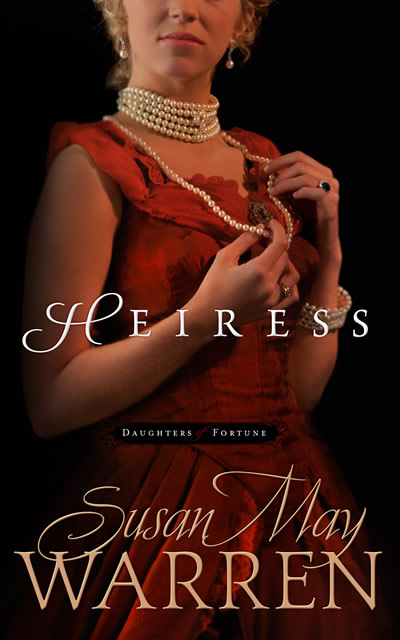 This month I review an award-winning trilogy: Daughters of Fortune series (Summerside Press), by Susan May Warren: Heiress – Book One, Baroness – Book Two, and Duchess – Book Three.
Rating: 4-1/2 mochas out of 5 for the series
You might like this if you like: Downton Abbey, The Great Gatsby, The Natural, Kate & Leopold, Swing Kids or anything else about Europe i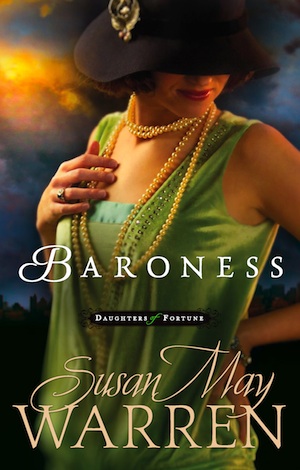 n World War II.
Summary: The only trouble with reviewing a series is sharing a flavor of the books without spoiling anything! Here's a try. This family saga sweeps you into New York's turn-of-the-century Gilded Age and criss-crosses continents through the end of World War II.
In Heiress, sisters Esme and Jinx want different things from their privileged upbringing: Jinx dreams of love and significance through wealth, but Esme wants to leave it all for the call of the West. Life's twisting surprises – shaped by their choices – catches each off guard.
Baroness follows cousins Lilly and Rosie from flapper-filled Paris to barnstorming shows across the U.S. plains, and unexpected places in between. Both strong-willed young women are determined to carve out their own lives, but will love throw them a curveball?
Duchess rounds out the trilogy with the glamour of Hollywood on the precipice of the Great Depression. Rosie's world crumbles but a new opportunity in Europe appears, though it's not all that it seems.
I liked: Historic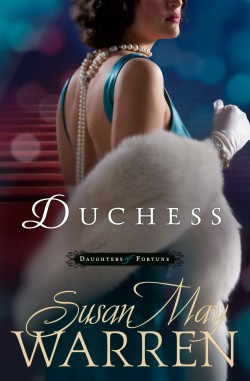 al fiction works when I feel transported into the storyworld – a world based on reality but not too bogged down in detail as to be distracting. This series delivers in spades. The research necessary to pull this off must have proved monumental to Susan May Warren. She weaves it into the storylines so masterfully that it comes across as effortless. I felt fully immersed into these settings: the opulence of the Gilded Age, the rush of adrenaline while performing atop a biplane, the intrigue amid Europe during World War II, among others.
The same can be said for the characters. Stories of the rich and glamorous don't  interest me, normally. These characters captured me and made me care. The reader gets to know them as fully developed people.  I care what happens to shallow Jinx and misguided Rosie, for instance. The break between each book was agonizing!
The stories themselves don't disappoint. Each book follows multiple, intricate storylines than go way beyond the scope of my paltry descriptions. That's the most frustrating part of creating this review: Knowing that each story encompasses so much more than I can highlight. I'd be overjoyed if any of my readers take on this series so that we can talk about it!
I wasn't crazy about: If I sound like I'm gushing about this series, I am. But we both know that no story is perfect. Two things prick my memory here. First, a couple of storylines allude to and describe (with restraint) sinful choices. A touch of violence could be disturbing for some. These elements are not glorified and logical consequences, though buffered with God's grace, follow – sometimes for generations.
Speaking of God's grace, one would have to be blind not to see it saturating each character's life. A few scenes mention God specifically. That said, I would've liked more.
The Bottom Line:  Few novels these days stick with me for very long. This series stands out after at least two years and remains my favorite of Susan May Warren's stories. Read it if you want to get lost in a sweeping, multi-generational saga riding a roller coaster of emotions. I love series that follow families because we see how choices – good and bad – affect others over time. And with all three published, you can binge-read without the agony of cliffhangers.
Questions for you: Which historical eras do you like, and which don't interest you? Do you think your upbringing always determines your future?  Any feedback on the format of this review?
Links of interest:
New York Gilded Age Homes on Pinterest
Lindbergh Arrives in Paris (1927): YouTube