Research is addicting. Let me be more specific: historical research is addicting. I count myself among historical fiction writers who say that the research can prove more fun than the writing.
And since I write historical fiction set in Texas these days, this month I'm sharing one of my favorite new-to-me resources: The Portal to Texas History.
Created by the University of North Texas, this free, online resource boasts "569,484 unique items, comprising 5.8 million files," according to the site. That's a whole lotta Texas.
So, what can you do with the Portal? If you have a connection to almost any place in Texas, you'll find something here. For instance, I graduated from Hardin-Simmons University. And since I'm writing about the 1940s, I found their collection and clicked on the 1940s link. I found this great picture of students loaded up in a Model A.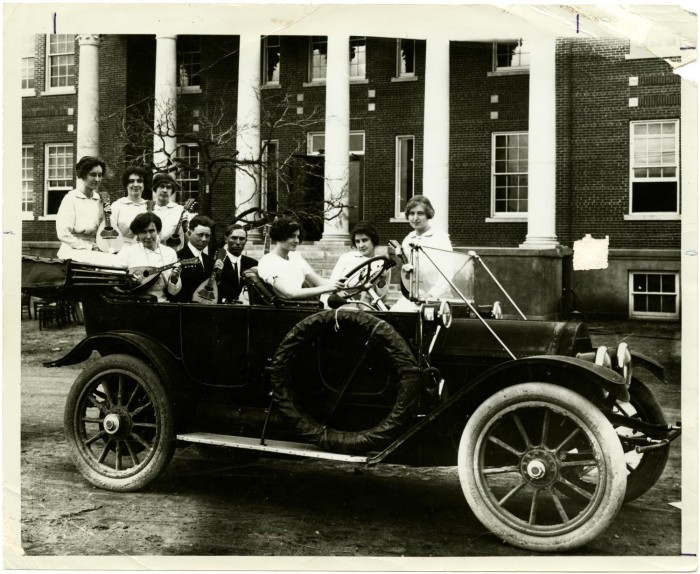 Or, maybe you want to flip through the pages of a newspaper from a town that's personal to you. The Portal holds scores of scanned newspaper archives. In the Cass County Sun collection, I found editions of the charming, longtime column that my relative Juanita Anderson wrote about the goings-on of the Center Grove community, where many of my ancestors settled in Texas.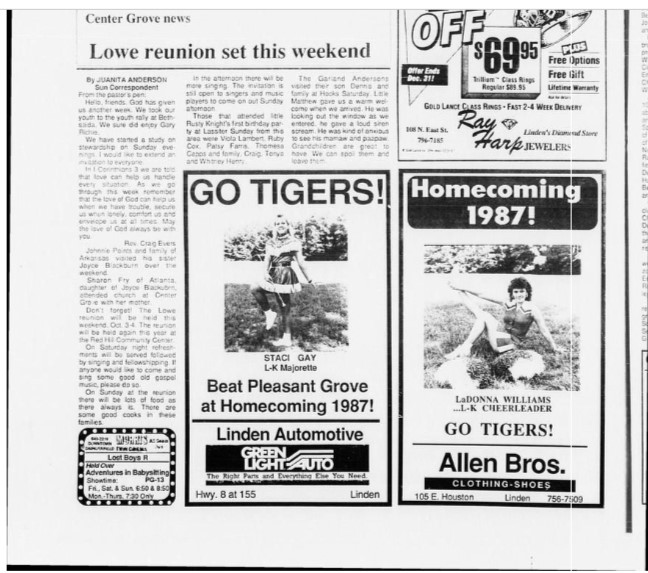 I could go on and on about the possibilities, but then I'd cut into time to do research. =)
What about you? What historical topics/times pique your curiosity?