It's Not Over
Today we laid to rest a dear friend. From my perspective she went away too young.  Part of our lives will be empty now…this friend radiated light and laughter. She was the kind of person that each time you were around her, she made you feel like a million bucks. You couldn't escape the Jesus in her eyes.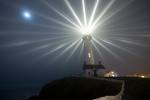 She and her family dealt with constant change and loss for the year and a half since disease knocked on her door.  The illness that possessed her took ability by ability.  Finally, one early morning this week it was over. She stepped into Jesus' arms forever.
Or is it over?  Yes, her suffering is over, but also I got to thinking about a talk that David gave to a group this week. He focused on Jesus' death and resurrection.  Just when his heartbroken followers and family thought it was over, it was only beginning.
And so it is with my friend. She is just beginning her new life. …And she wanted to ensure that others have that chance, too. We were part of her funeral service today. Now, as a former hospice social worker, I have been present for the deaths and funerals of more precious people than I can count.  But this funeral will forever stand out.  Those there were allowed to share tears and memories as she was talked about and shown through photos, but by her previous design, the service was saturated with the gospel. The ending included an invitation to know Jesus personally.  …Just as she wanted.  It was a celebration of life–hers and the life Jesus gives everyone who chooses.
She'll be remembered for these things and many more.  Her life and legacy go on.
I'm not trying to be morbid, and I know I've written a similar post in the past, but it bears repeating: what do you want people to remember about you?  I'm asking myself the same thing.  And that begs a second question.  What are we doing today to build that legacy?