Engage Sochi
969 days.
That's not much time.
It may sound like a lot, but it's really not.  Not if you're planning to meet and connect with local people, win them to Christ, begin Bible studies and plant churches – all before the 2014 Winter Olympics and Paralympics in Rus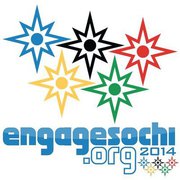 sia's coastal/mountain city of Sochi (pronounced SOH-chee – I didn't know myself until last year).
But that's the exciting plan that God has unfolded to leaders of Engage Sochi. There's so much more to it, so whether or not you like the Olympics, I hope you check out Engage Sochi.
How did I get involved? Just a couple of weeks ago I heard from Marc Hooks, Engage Sochi Co-Director and our buddy from the Vancouver Olympics mission trip. He needed writers to create content for their site so it could launch before the Southern Baptist Convention this week.  He and wife Kellye were Russia-bound until then. He'd never read a lick of my writing, so he asked either from a great deal of faith or from sheer desperation (or both). I don't care which because it's been fun so far. I've had a blast giving myself a crash course in a more journalistic style of writing. Can we say Journalism for Dummies?
A small handful of writers contributed the articles. More content will be added regularly. I hope you have a chance to read as many as possible.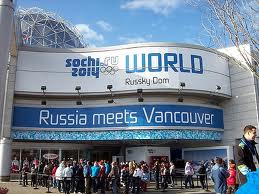 I've been asked which are mine. Look on the main part of the page – not the side menu – under Recent News. So far, I've written From the Sea to the Snow, What is Engage Sochi?, Praying for Engage Sochi, and Have You Heard of the Olympic Spirit? Some of the stories may be under the Archives. Bonus points if you spot the stories written under the influence of sinus meds and one written well after the time Cinderella had to be home.
If you watch the video connected to the Sea/Snow story, look for some faces who might be familiar to you.
Thanks for visiting when you can. My prayer is that God uses all of this missions effort for His purposes and glory.